About ACTV
ACTV is the pioneer provider of services to survivors and victims of torture in Uganda.
 ACTV is a registered non-governmental organisation in Uganda and is accredited by the Ministry of Health to operate a medical referral centre that provides physical and psychological care that supports the process of rehabilitation of victims of torture by state and non-state actors in Uganda and neighboring countries.
ACTV is also accredited to International Rehabilitation Council for Torture Victims (IRCT)
http://www.irct.org/
.
OUR MISSION
"To advocate against torture, GBV and other forms of violence and provide holistic care to
survivors."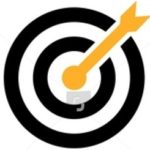 Read More »